Call Of Duty LEAK: First Look At Modern Warfare's Battle Royale Mode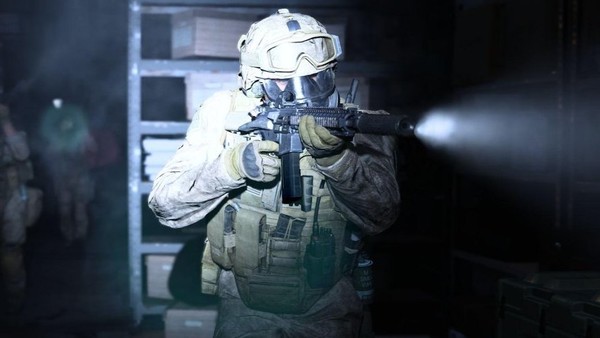 Thanks to data mining, leaks and menu glitches, Call of Duty: Warzone is pretty much the worst kept secret in gaming at the moment.
The battle royale mode has long been rumoured to show up in the latest offering from Activision, and when a 'classified' game mode was teased as part of Season 2, it was assumed to be this.
After the Warzone promo art was leaked onto Reddit, players were able to glitch into the menu for the mode in Modern Warfare itself, which has options to customise operators, weapons, enter the barracks and take part in training.
According to other rumours, the mode not only will be coming free of charge, but will actually be released as a standalone free-to-play title separate from Modern Warfare.
With the menus already up and running and the cat firmly out the bag, expect to hear something official on Warzone sooner rather than later.