10 Most Unique Tactics Ever Used In A Royal Rumble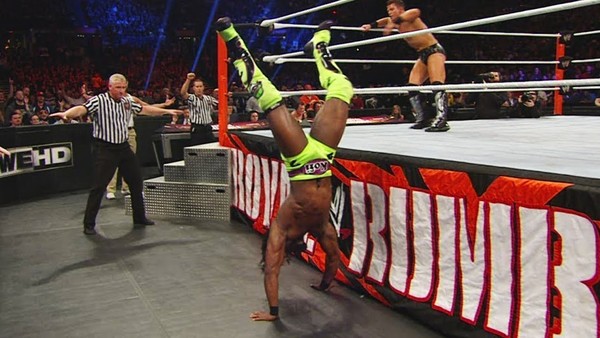 For over 27 years, the Superstars of World Wrestling Entertainment have entered the Royal Rumble event with the sole purpose of earning a shot at the heavyweight championship come WrestleMania. Everyone from the very top stars, such as Hulk Hogan and Steve Austin, to the lower tier competitors like Headbanger Mosh and Crash Holly, have battled it out for the honor of competing in the marquee match of the biggest show of the year.
Anytime there is that sort of disparity between top stars and undercard talent, there is sure to be deception, if not plain trickery in an attempt to preserve one's spot in the match and, ultimately, win it. Over the course of the near three-decades that the Royal Rumble bout has been contested, Superstars have attempted every unique method and underhanded tactic.
Whether it was hiding outside the ring, thus biding time and preventing oneself from being eliminated, or scaring competitors half to death by unleashing a 12-foot python inside the squared circle, the battle royal has been home to some truly interesting techniques. With the 2015 event rapidly approaching, and the possibility for more sneaky attempts at victory, enjoy this stroll down Memory Lane with this look back at the 10 most unique tactics ever used in the Royal Rumble match.